Indianapolis artist Stuart Hyatt named National Geographic Explorer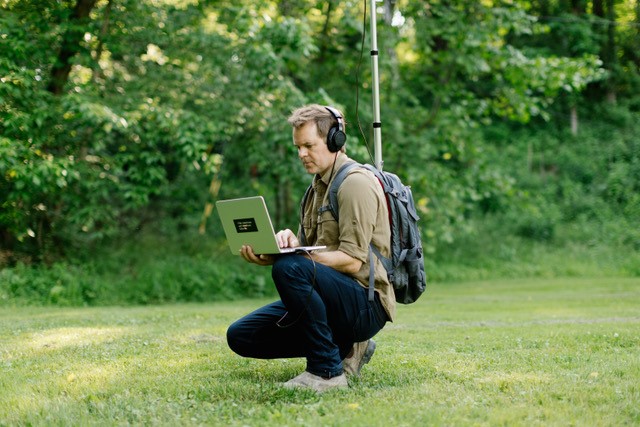 Stuart Hyatt's ongoing project with the IUPUI Arts & Humanities Institute has been given a wonderful boost of support by the National Geographic Society: Hyatt was named a National Geographic Explorer for his work on the project Ultrasonic: Making Music with Endangered Indiana Bats.

Ultrasonic: Making Music with Endangered Indiana Bats is a collaborative storytelling initiative that centers around the plight of an important Midwestern species and its habitats. Perhaps the first ever project that uses the transposed sounds of bats to create music, this ambitious endeavor will yield a full-length album pressed to vinyl and a series of live performances. Ultrasonic is intended to entertain and educate the community about a fascinating, but threatened, animal.

Phase one of the project saw Hyatt designing three functional sculptures and installing them along the south edge of the IUPUI campus near White River. This installation will be unveiled to the public in a special event on Tuesday, September 3rd.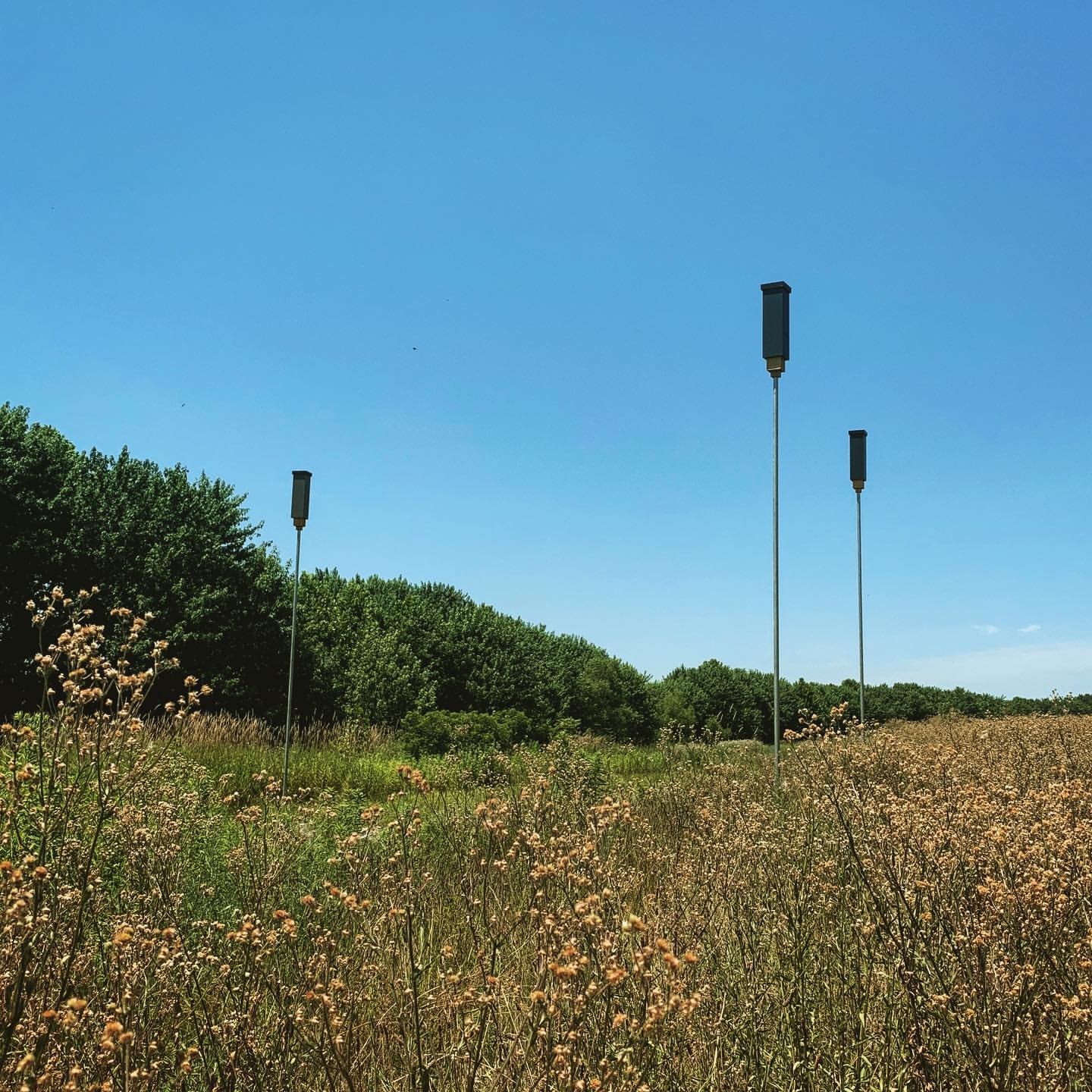 Event: Tuesday, September 3, 2019
Sculpture Dedication and Bat Listening Adventure

This event will be free and open to the public. Tickets are not required for the sculpture dedication. Seats on the BAT BUS are free, but must be reserved in advance - click here.

On the evening of Tuesday, September 3rd, join us for a one-of-a-kind adventure into the mysterious and magical world of the Indiana Bat. Participants will learn about the endangered species, hear from the scientists who study them, and get hands-on experience with Ultrasonic Bat Detectors.