Office for Human Research Protections Forum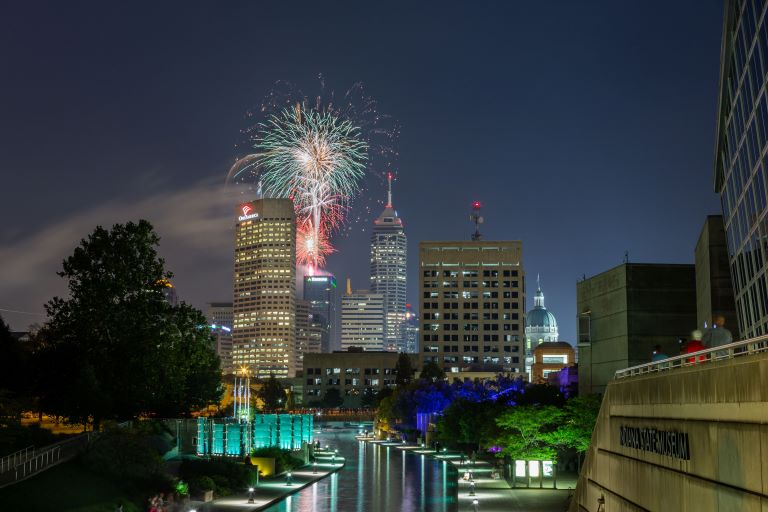 Photograph ©2018 The Trustees of Indiana University
OHRP Research Community Forum
Co-hosted by Indiana University
Beyond Good Enough: Enhancing the Integrity of Human Subjects Research
September 22-23, 2020
Location: Indianapolis, Indiana
---
Who should attend
Research professionals interested in learning how research can be designed, conducted, overseen, and data shared in a manner that enhances the integrity of the human subjects research process.  The program will provide content for IRB, research misconduct, and conflict of interest professionals, IRB members and chairs, HRPP leadership, institutional officials, researchers, and research coordinators.
Day 1 will be led by OHRP and include workshop sessions related to human subjects research regulations.
Day 2 will be in the format of a conference with keynote, plenary, and breakout sessions. It will focus on the role of the IRB in promoting integrity in human subjects research, including an exploration of the institution's role in enhancing research integrity, including how the IRB and other compliance areas can work together to enhance research integrity.
Agenda
Day 1 – September 22, 2020 Workshop
TIME
SESSION
8:00 – 8:30am
Registration and Breakfast
8:30 – 8:45am
Welcome and Introductions
8:45 – 9:30am
Overview of the Regulations and How to Apply Them
OHRP
9:30 – 10:30am
Regulatory Flexibilities Available for Secondary Research with Data and Biospecimens
OHRP
10:30 – 10:45am
Break
10:45 – 11:15am
OHRP Compliance Process I - Reporting to OHRP
11:15am – 12:30pm
Models for review of Noncompliance: HRPP vs. IRB-centric
John Baumann
David Borasky
12:30 – 1:30pm
Lunch
1:30 – 2:15pm
OHRP Compliance Process II - OHRP compliance site visits
OHRP
2:15 – 3:15pm
Informed Consent for Clinical Trials: Putting it into Practice**
OHRP
3:15 – 3:30pm
Break
3:30 – 4:15pm
IRB Written Procedures - Best Practices Discussion
OHRP
4:15 – 4:30pm
Final Questions & Closing Remarks
4:30 – 6:30pm
Networking Reception
Food and beverages provided courtesy of Indiana University. OHRP funding does not support this portion of the event.
**CIP and SOCRA accreditation pending
Day 2 – September 23, 2020 Workshop
TIME
SESSION
7:30 – 8:00am
Registration and Breakfast
8:00 – 8:15am
Welcome and Introductions
8:15 – 9:15am
Five Things to Improve your Understanding of Health News and Research
Aaron Carroll
9:15 – 10:15am
The Institution's Responsibility
Fred Cate
Chris Agnew
10:15 – 10:30am
Break
10:30 – 11:15am
Fulfilling the HRPP Mission/Measuring HRPP Effectiveness
Holly Fernandez Lynch
Martha Jones
11:15 – 11:45am
OHRP session
11:45am – 12:45pm
Lunch
12:45 – 1:45pm
Break-out Session 1
Broad/Public Data Sharing - Balancing Risks and Benefits
Sean Grant
Michele Russell-Einhorn
Intersections between Research Misconduct and IRB Noncompliance
Kristen Grace
Alan McGuire
Amy Waltz
1:55pm – 2:55pm
Break-out Session 2
Managing Investigator Financial Conflicts of Interest in a Meaningful Manner
Mark Kelley
Heather Pierce
The IRBs Role in Ensuring Protocol Adherence and Reviewing Noncompliance
Bob Frenck
Michael Turik
2:55 pm – 3:10pm
Break
3:10 – 4:10pm
Break-out Session 3
Eliminating Low Value Clinical Trials
Nasser Hanna
Stephen Rosenfeld
Building a Collaborative Relationship between the HRPP and Researchers
Cindy Brown
Bethany Johnson
Neala Lane
4:15 – 5:00pm
Wrap up/Ask the Feds
Food and beverages provided courtesy of Indiana University. OHRP funding does not support this portion of the event.
---
Location 
Fishers (Suburban Indianapolis), Indiana
Forum Events Center
11313 USA Parkway
Fishers, Indiana
Directions to Forum Events Center can be found on their website at https://forumeventscenter.com/directions/.
---
Lodging
A block of hotel rooms has been reserved at the Hyatt Place & Hyatt House Indianapolis Fishers
Hyatt Place & Hyatt House Indianapolis Fishers
11455 Ikea Way
Fishers, Indiana 46037
Room rates:  The group room rate is $109 + tax. Tax is currently 12%.  Room must be booked by August 7, 2020 to receive the group rate.
Reservations
In order to secure a hotel room at the Hyatt Place & Hyatt House, you may contact the hotel directly or reserve your room online through the group booking links below.  When phoning for your reservation, you must identify that you will be attending the OHRP Research Forum in order to obtain a room at the group rate.
Phone reservations:          317.288.4188
Hotel guests will receive complimentary parking and wireless internet
---
Travel Information
INDIANAPOLIS INTERNATIONAL AIRPORT
The nearest major airport serving Fishers is the Indianapolis International Airport. Named one of the top ten airports in the U.S., the facility is attractive and easy to use. 

Airport Symbol: IND
Location: 30 miles (40 minutes) southwest of Fishers
GROUND TRANSPORTATION FROM INDIANAPOLIS INTERNATIONAL AIRPORT
Uber & Lyft
Uber and Lyft services are available from the airport to your selected destination. When using these services for pick-up, exit the terminal to the Ground Transportation Center on the first floor of the Terminal Garage.
Taxi Service
Taxi service is available at the curb on the lower level of the terminal just outside of Baggage Claim. There is a $15 minimum charge for all fares from the airport, regardless of distance. To call a Taxi, simply press the green call button.
Car Rental
IND offers eight car rental options at our Ground Transportation Center, located on the first floor of the Terminal Garage. Off-airport car rental companies are also available.
Black Car Service
Shared ride and personal luxury limousine services are available in the Ground Transportation Center, located on the first floor of the garage as you exit the terminal.
---
Contact Us
Contact Beth Johnson at bwinnie@iu.edu or 317-278-7831 with any additional questions.